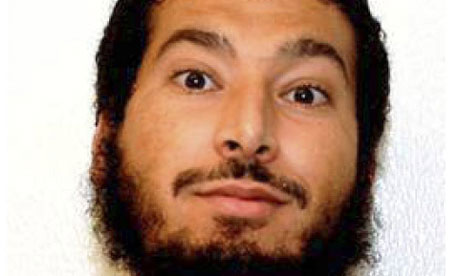 But according to Hamlili's Guantánamo "assessment" file, one of 759 individual dossiers obtained by the Guardian, US interrogators were convinced that he was simultaneously acting as an informer for British and Canadian intelligence.
After his capture in June 2003 Hamlili was transferred to Bagram detention centre, north of Kabul, where he underwent numerous "custodial interviews" with CIA personnel.
They found him "to have withheld important information from the Canadian Secret Intelligence Service and British Secret Intelligence Service … and to be a threat to US and allied personnel in Afghanistan and Pakistan".
The Guardian and the New York Times published a series of reports based on the leaked cache of documents which exposed the flimsy grounds on which many detainees were transferred to the camp and portrayed a system focused overwhelmingly on extracting intelligence from prisoners.
A further series of reports based on the files reveal:
The Obama administration on Monday condemned the release of documents which it claimed had been "obtained illegally by WikiLeaks".
The Pentagon's press secretary, Geoff Morrell, said in many cases the documents, so-called Detainee Assessment Briefs, had been superseded by the decisions of a taskforce established by President Barack Obama in 2009.
"Any given DAB illegally obtained and released by WikiLeaks may or may not represent the current view of a given detainee," he said.
According to the files, Hamlili told his American interrogators at Bagram that he had been running a carpet business from Peshawar, exporting as far afield as Dubai following the 9/11 attacks.
The files do not specify what information Hamlili withheld. But they do contain intelligence reports, albeit flawed ones, that link the Algerian to three major terrorist attacks in Pakistan during this time.
Khalid Sheikh Mohammed, the self-confessed architect of the 9/11 attacks, told interrogators an "Abu Adil" – an alias allegedly used by Hamlili – had orchestrated the March 2002 grenade attack on a Protestant church in Islamabad's diplomatic enclave that killed five people, including a US diplomat and his daughter.
He said Abu Adil was also responsible for an attack that killed three girls in a rural Punjabi church the following December, and that he had given him 300,000 rupees (about $3,540) to fund the attacks.
The church attacks have previously been blamed on Lashkar I Jhangvi, a Pakistani sectarian outfit that has developed ties with al-Qaida in recent years.
Separately, US intelligence reports said that Hamlili was "possibly involved" in a bombing outside Karachi's Sheraton hotel in May 2002 that killed 11 French submarine engineers and two Pakistanis.
Some of the information may have been obtained through torture. US officials waterboarded Khalid Sheikh Mohammed 183 times at a CIA "black site" in Thailand during his first month of captivity.
And little evidence is presented to link Hamlili to the Karachi hotel bombing, other than that he ran a carpet business – the same cover that was used by the alleged assassins to escape.
Under the Taliban the Algerian worked as a translator for the foreign ministry and later for the Taliban intelligence services, shuttling between Pakistan and Afghanistan in the runup to 9/11.
Last January Hamlili and another inmate, Hasan Zemiri, were transferred to Algerian government custody. It was not clear whether they would be freed or made to stand trial.
"When you gather intelligence in such an unintelligent way; if for example you sweep people up who you know are innocent, and it is in these documents; and then mistreat them horribly, you are not going to get reliable intelligence. You are going to make yourself a lot of enemies."
The Guantánamo files are one of a series of secret US government databases allegedly leaked by US intelligence analyst Bradley Manning to WikiLeaks. The New York Times, which shared the files with the Guardian and US National Public Radio, said it did not obtain them from WikiLeaks.
A number of other news organisations yesterday published reports based on files they had received from WikiLeaks.